I updated the schematic to include the threshold winky LED and Gain Reduction meter outputs.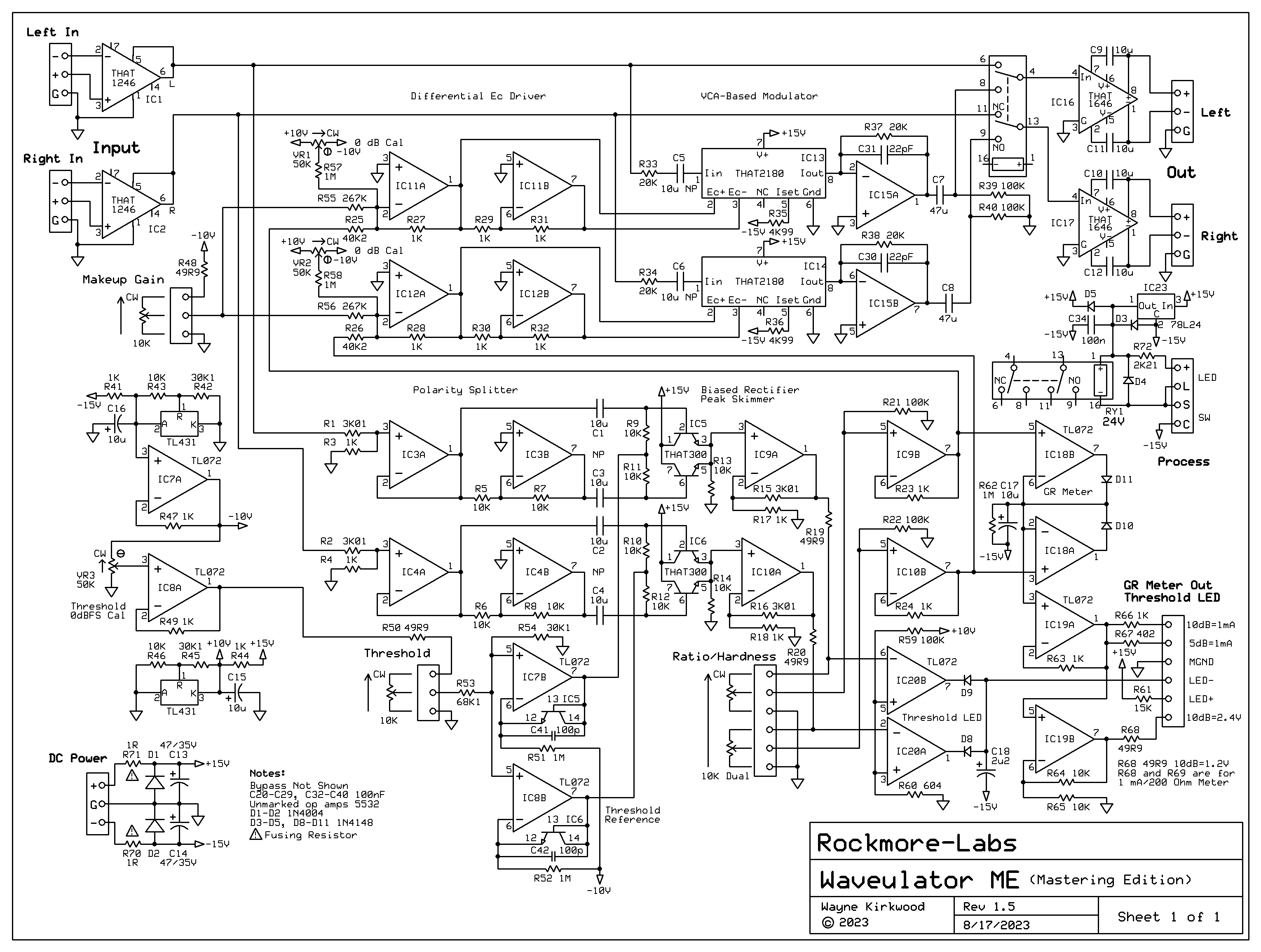 Waveulator ME Mastering Edition Schematic 081723
IC20 lights an LED when the threshold is exceeded by about 1/2 dB.
IC18 is a peak detector which samples the higher of the two channels.
IC19 buffers the GR peak detector and provides both current and voltage outputs. The values of R66 and R67 depend on the internal resistance of the 1 mA meter. 10 dB GR is about 1.2V. The total resistance should be 1.2K so the actual build-out is 1200Ω-Rmeter for 10 dB FS and 600Ω-Rmeter for 5 dB FS. When a voltage bargraph meter is used R69 should be 49R9. IC19B provides a gain of 2 for a scale factor of 240 mV/dB.