Putting the final touches on the "Quadrature Summing Filter" board.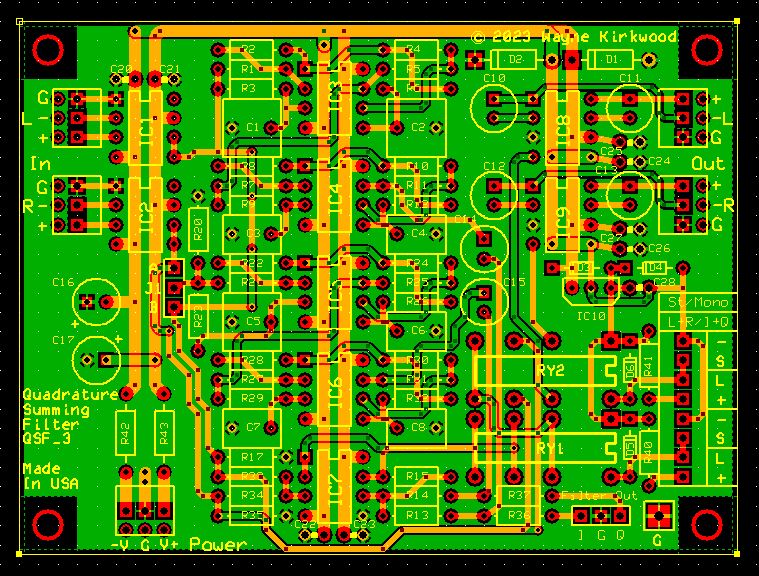 I eliminated the relay which forwarded I and Q as "stereo" to the final output.
That would almost never be used except for people wanting to do sin cos detection and draw flower petals on the oscilloscope.
I provided the separate I and Q outputs on a header.
The board is 3.7" x 2.75".