CBS SQ Quadraphonic Decoder documentation from 1974 using the Motorola MC1312, MC1314 and MC1315 ICs.
Variable Blend SQ Full-Logic Decoder, L-2 Using Motorala Integrated Circuits, March 4, 1974.
(Full pdf, 11 pages, 506 KB)
Also included in the pdf are the instructions for the Motorla HEP C6126, C6127 and C6128.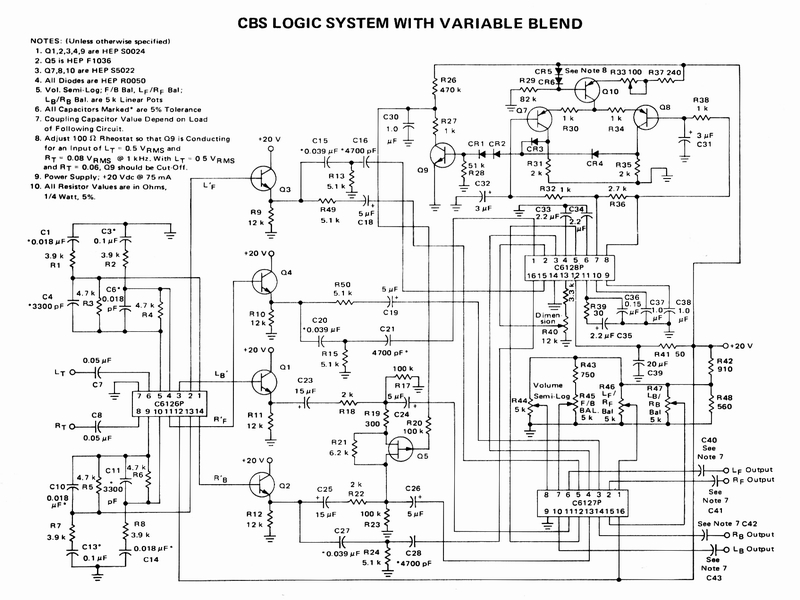 Example CBS SQ Decoder with Variable Blend using the Motorola HEP C6126-series
Tags: CBS, Motorola, SQ, Quad, Quadraphonic, Full-Logic, Decoder, Vintage Audio, 70-s retro, phono
See also: http://quadraphonicaudio.wordpress.com/2009/07/12/sq/