Posts: 5074
Joined: Sat Aug 11, 2007 2:34 pm
Location: Oak Cliff, Texas
Contact:
Colin Powell, Fully Vaxed, Dead From Covid
Sow the wind, reap the whirlwind.
Join the cult, take the jab, die...
Posts: 5074
Joined: Sat Aug 11, 2007 2:34 pm
Location: Oak Cliff, Texas
Contact:
Marine Vet Sues Walmart After Pharmacist Refused To Fill His Ivermectin Prescription
https://www.zerohedge.com/covid-19/mari ... escription
Walmart is facing a new lawsuit after a pharmacist in Albert Lea, Minnesota, refused to fill a prescription for ivermectin to treat a Marine vet and his wife, both of whom were suffering with COVID-19.

The Marine, Bill Salier, shared his story the "Steve Deace Show" on BlazeTV Monday. Salier told Deace that out of desperation, he ended up purchasing the "pony paste" from the feed supply store, and they both almost immediately got better.

Salier, 53, told Deace that he began feeling sick on Oct. 1, and tested positive for COVID-19 a few days later. After his diagnosis, Salier said he attempted to receive monoclonal antibody treatments through the Minnesota Resource Allocation, but his requests were ignored.

"We never so much as heard a word back, not even in acknowledgement that the requests had been put in," he said.

Salier said he then went to a clinic that had one monoclonal treatment, but they were saving it for a more severe case. He said he asked for ivermectin, but the clinic refused to treat him with it because the FDA has not cleared the use of the drug for treatment of COVID.

Generally, doctors in the U.S. have followed the government's recommendations on ivermectin, and have shunned it as a treatment for COVID-19 patients.

Groups like the Front Line COVID-19 Critical Care Alliance and America's Frontline Doctors, on the other hand, have championed the Nobel-prize winning drug as an effective at treatment for COVID-19.

With Deace's help, Salier said he found a doctor who would treat him and his wife. After a teleconference call, he said, the doctor prescribed ivermectin, hydroxychloroquine, and some other drugs for them to take. The doctor said that Salier's case had deteriorated to the point where he would have to be hospitalized within 48 hours without a serious intervention.

Salier said his prescription was sent to his local Walmart in Albert Lea, Minnesota, but the pharmacist refused to fill it.

"This pharmacist contacted my wife, telling her that he would not fill it. My wife stated that he did not have the right to stand between our physician's prescription and the patent, he asserted that he did have that right and he refused to do so," Salier said.

The Marine vet said that their physician later called the Walmart pharmacy to insist that the script be filled, but the pharmacist refused, and hung up on him.

"We were faced with either continuing to suffer and quite possibly ending up in the hospital where you have—I don't know—a 50/50 chance of coming out," he told Deace, explaining that they were forced to turn to their local farm store, and purchase the horse paste, which is the same compound as the human pharmaceutical (with a few non-toxic additives like apple flavoring), but dosed for horses.

"I was forced with this decision and I was either going to lay there, suffer, and be at life's peril of losing my time with my family, or I was going to eat that horse paste. And down the hatch it went," Salier said. His wife, he added, "was forced into the same option."

Salier told Deace that "within eight hours" he was feeling better.

"I started to feel the turnaround in my body," he said, adding, "it turned her (his wife) around within six hours."

People who resort to using the veterinary version of the drug generally know to convert the dosage to one that is appropriate for human consumption. Horse medication that contains Ivermectin and additional deworming agents are reportedly not safe for human consumption in any dosage.

Salier confirmed to American Greatness that he and his wife reduced the dosage, and took the pony paste for a week. He added that they were finally able to get a prescription through a pharmacy in Florida, but because demand was so high, they didn't get the prescription until today.

"In the end, the option was forced on us by the refusal to fill the prescription," he said.

"We had to gamble on the pony paste or gamble that I would survive what I was going through. We prayed, and put the paste in the applesauce, and down the hatch," he added. "I thank God for that decision."

After being forced to take livestock medicine to treat his COVID, the Marine is on the warpath.

"If you ever wanted to find out what it is to punch a Marine in the face and what type of response you're gonna get, well, America, you're about to see the type of response that you get. Because if you take on me and my family, and you stand between our physician and the health care that they have prescribed to me as a life-saving thing — in my opinion that is what it did — then you have got a fight on your hands and I am coming for that fight," he told Deace.

Salier reiterated to American Greatness why he felt called to fight the giant corporation.

"I believe with all my heart that when our liberties and decisions for our own lives are stripped from us, our answer must be NO," he said. "I will not stand for this."

Salier has partnered with We the Patriots USA, a nonprofit organization that defends civil liberties, to raise money for his federal lawsuit against the pharmacist and Walmart.

Brian Festa, an attorney with We the Patriots USA, told Deace that it was "abhorrent" for the Walmart pharmacist to "play God" with the Saliers' lives.

He pointed out that even the FDA acknowledges there are times when it is appropriate for health care providers to prescribe repurposed drugs. It's actually a fairly common practice.

"So, this is talking about off-label usage. This has been done for years," Festa said.

"We're talking about a drug, ivermectin, that was part of a treatment protocol that won the Nobel Prize in 2015 as an anti-parasitic for malaria. This is FDA-approved, it's been used for decades as an anti-parasitic, and now you're suddenly telling us in 2021 that it's unsafe because it's being used for off-label usage? Which again, is so common in the practice of medicine."

Festa added that the pharmacist "had absolutely no right to tell Bill and his wife that he was not going to fill this prescription" and that Walmart should be held accountable for denying the Saliers access to a potentially lifesaving drug.

'We the Patriots USA' announced on its website on Tuesday that it had raised enough money to proceed with the lawsuit.

"Thanks to the incredible generosity of our supporters and the listeners on The Steve Deace Show, we are proud to announce that we have fully funded a lawsuit on behalf of Bill Salier, a retired Marine who was refused ivermectin at a Walmart pharmacy in Minnesota when he fell seriously ill with the covid bioweapon." the group stated.

"We fully support Bill in his fight against the covid fascists, and that's why We The Patriots USA committed $25,000 to Bill's lawsuit even before we launched yesterday's fundraising campaign. After all, Bill served his country honorably in the U.S. Marine Corps. It's time we fought for him!"
Posts: 5074
Joined: Sat Aug 11, 2007 2:34 pm
Location: Oak Cliff, Texas
Contact:
NIH Admits Funding Gain-Of-Function COVID Experiments; Gives EcoHealth Five Days To Report Data
A top NIH official admitted in a Wednesday letter that the US-funded so-called "gain-of-function" research in Wuhan, China - and that the US nonprofit which conducted it, EcoHealth Alliance - led by the controversial Peter Daszak, "failed to report" that they had created a chimeric bat coronavirus which could infect humans.

In a letter addressed to Rep. James Comer (R-KY), NIH Principal Deputy Director Lawrence A. Tabak cites a "limited experiment" to determine whether "spike proteins from naturally occurring bat coronaviruses circulating in China were capable of binding to the human ACE2 receptor in a mouse model." According to the letter, humanized mice infected with the modified bat virus "became sicker" than those exposed to an unmodified version of the same bat coronavirus.

Daszak failed to report this finding, and has been given five days to submit "any and all unpublished data from the experiments and work conducted" under the NIH grant.

A top NIH official admitted in a Wednesday letter that the US-funded so-called "gain-of-function" research in Wuhan, China - and that the US nonprofit which conducted it, EcoHealth Alliance - led by the controversial Peter Daszak, "failed to report" that they had created a chimeric bat coronavirus which could infect humans.

In a letter addressed to Rep. James Comer (R-KY), NIH Principal Deputy Director Lawrence A. Tabak cites a "limited experiment" to determine whether "spike proteins from naturally occurring bat coronaviruses circulating in China were capable of binding to the human ACE2 receptor in a mouse model." According to the letter, humanized mice infected with the modified bat virus "became sicker" than those exposed to an unmodified version of the same bat coronavirus.

While Tabak's letter goes to great lengths to insist that EcoHealth's work couldn't have produced SARS-CoV-2, it absolutely vindicates Sen. Rand Paul (R-KY), who Fauci repeatedly called a liar in July for accusing him of funding GoF research in Wuhan, China.

More:

https://www.zerohedge.com/covid-19/nih- ... ays-report
"But, but, but, but this is conspiracy theory!" said the brainwashed man.
Posts: 5074
Joined: Sat Aug 11, 2007 2:34 pm
Location: Oak Cliff, Texas
Contact:
COVID Authoritarians Are The Cause Of America's Problems, Not The Unvaccinated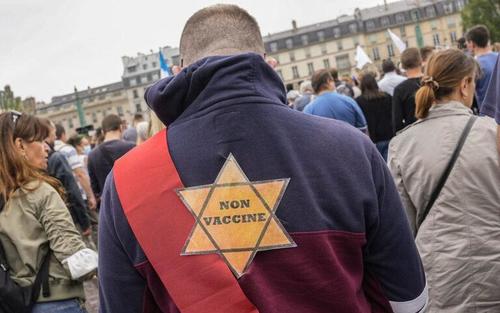 Authored by Brandon Smith via Alt-Market.us

It's an odd dynamic – One would think that if the covid vaccines were a generally benevolent program that actually "followed the science" then there would be no need to pile drive the public with an endless barrage of vax propaganda.

After all, if science and morality are on the side of the covid cult then the rest would naturally take care of itself and the overwhelming majority of Americans would have already voluntarily taken the experimental mRNA cocktail without any threats required.

And, if some people still refused, then the science would dictate that it doesn't matter, because if the vax actually works then those people present no threat whatsoever to the rest of society. It is highly revealing that this is not the case

, and the more resistance the establishment encounters on mandates the more aggressive they become and the more they lie about the facts and evidence.

Remember when Fauci and company said they only needed 70% of the population vaccinated to hit herd immunity? That concept was thrown down the memory hole and now they want 96% (really 100%) of the population vaccinated.

They claimed that the vaccination programs were a success with between 70% to almost 80% of the public taking the double jab, and that was a lie as state numbers continue to contradict federal and CDC numbers.

They claimed that the only pandemic still ongoing was a "pandemic of the unvaccinated", and this was of course a lie as we have seen studies from multiple states and mostly vaccinated countries showing that the vaccinated now make up the bulk of infections and hospitalizations.

They said the vaccines offered more reliable protection when compared to natural immunity, yet medical studies from around the world show that this was a lie and that natural immunity offers up to 27 times more protection than the vaccines do. And, they said that the vaccines were "safe and effective", yet there is no long term data to prove they are safe, and multiple studies show that vaccine effectiveness is questionable to say the least.

Lie after lie after lie

. If the vaccines actually worked, there would be no need for so much deceit, and if their true intention was to "protect public health" then the establishment would be promoting treatment programs and natural immunity, not untested vaccines that continue to disappoint.

Numerous fully vaccinated people including political figures like Colin Powell have died from covid but the mainstream media STILL claims this doesn't disprove the efficacy of the jab. At the same time, unvaccinated alternative media figures like Joe Rogan beat covid in 3 days using treatments like Ivermectin, and the MSM attacks him relentlessly as some kind of charlatan merely because he dared to not die. The elitists think that the public doesn't notice massive contradictions like this, but we do. We are not dumb, we see everything.

In Washington State, for example, studies show that there have been at least 51,000 "breakthrough cases" of covid in the past 10 months. Breakthrough cases are people who are fully vaccinated but were still infected with covid. Of those 51,000 people, 493 people died. When calculating the percentage of dead vs infected, we get around 0.96%. The median death rate of covid among unvaccinated people is only 0.27% according to dozens of peer reviewed medical studies. This means that the death rate of fully vaccinated people in Washington is actually HIGHER than that of unvaxxed people.

We have seen similar results in states like Massachusetts, where there were 5100 breakthrough cases in a single month and 80 deaths of fully vaccinated people, which is a 1.5% death rate for the vaxxed as opposed to 0.27% for the unvaxxed. Studies on death rates are going to have to take into account vaccinated deaths vs unvaccinated deaths from now on.

And what about studies from highly vaccinated countries like Israel, which show that the majority of infections and hospitalizations are among vaccinated people, with infections spiking well after the vaccines were introduced. Right after Israel became one of the most vaccinated nations on the planet, it also had one of the highest infection rates on the planet.

It should also be noted that the peak of US infections in 2020 ended well before the vaccine rollout even started in early 2021. Meaning, the vaccines did NOTHING to reduce infection rates. They dropped off on their own. This is a scientific fact that the mainstream avoids, just as they avoid admitting that the median death rate of covid is a mere 0.27%.

The solution that the establishment offers is not surprising – They claim we need MORE vaccines through booster requirements. As the old saying goes, insanity is doing the same thing over and over again and expecting different results. And so the demented propaganda machine continues into infinity.

The public is growing tired of the games as is evident in mass walkouts, sick-outs and other protests against Biden's vaccine mandates for companies with more than 100 employees as well as most government institutions. We are seeing up to 50% of employees and government workers in many cases refusing to take the experimental jab despite the fact that they are being threatened with losing their jobs. This dynamic seems to have bewildered the covid cult and the globalists; they can't wrap their heads around this level of resistance to their agenda.

It's not a new thing, but I have noticed an increasing number of vax propaganda commercials and articles featuring Donald Trump in the past month. All of them herald Trump's pro-vaccination stance, which is odd because leftists spent most of 2020 saying they would not take any vaccine that Trump was responsible for producing.

I was recently doing some research on YouTube and was annoyed to have to watch yet another vax ad, but this one had an odd tone. It showed clips of Trump making favorable statements on the mRNA vaccines, he and his wife taking the vaccines with dramatic music, and then a message at the end which said "There's A Covid Vaccine Waiting For You, Too."

The bizarre commercial was clearly aimed at conservatives, but it displays an obvious disconnect that the covid cult and the media have when it comes to conservative thinking and principles.

Leftists, collectivists and globalists function according to majority rule and herd mentality.

They have gatekeepers, and the gatekeepers set the agenda and dictate decision making responsibilities for the group. Leftist herds wait patiently for top-down orders from their designated gatekeepers and most of them obey without question. This is how they operate.

Liberty minded people operate in the opposite fashion

. Our "leaders" are always under scrutiny, and this includes political mascots like Donald Trump. This is why, during a recent speech in Alabama, Trump was booed by a crowd of supporters after he called for them to get the covid vaccine. Conservatives generally don't care about the person promoting the message, they only care if the message passes the smell test.

Leftists and globalists are incapable of grasping conservative principles or the conservative mindset. This fact is hilariously evident in the style of propaganda they have consistently used to try to intimidate or pressure the conservative public into compliance with the mandates. We don't view Trump as a philosophical leader; in fact, there were so many underlying issues with his cabinet and his policies that his leadership became suspect. At most, conservatives enjoyed Trump's administration simply because his presence in the White House drove leftist authoritarians to greater madness.

We definitely don't care what Trump has to say on the vaccines.

There is further evidence of the disconnect I describe in the actions of leftists and the establishment when it comes to vax mandates in the workplace.

I can't tell you how many times I have heard the argument from covid cultists that conservatives "Might say we will refuse to comply, but when our livelihoods are threatened we will submit." They believe this because that's how THEY would respond. They are cowardly weaklings with no heart, no principles and no morals. They think that since they would cave in to the pressure, the rest of us would cave in as well.

The past month has proven them oh so wrong as millions of people stage protests and walk outs across the country.

There is even refusal among around 25% of the armed forced averaged across all branches, as well as up to 50% of city police forces. Most employers and government offices can barely function as is; there is zero chance they will be able to cope with a 10% loss of workforce, let alone a 25% to 50% loss. They would crumble.

This was obviously not the plan; the globalists were not prepared for this level of resistance in the US and this is evident in their pathetic propaganda scramble. That does not mean they don't have contingencies in place. I am already seeing a fledgling narrative in the media which is implanting the idea that any breakdown of the system in the US will actually be the fault of the unvaccinated.

Biden has been a fervent culprit behind the narrative that everything from economic instability and supply chain problems to social divisions should be blamed on unvaccinated Americans. That's right, the majority of these disasters started on Biden's watch and because of his policies, but somehow WE are the real danger. Yes, the draconian mandates are illegal and unconstitutional and yes, mandates are not laws in any form, and yes, Biden and his handlers are acting like dictators and there is no reason to do anything they say. But, we are the bad guys. This is classic communist gaslighting.

Here's an idea: Stop trying to enforce covid mandates and vaccine passports. Stop paying people to stay home from work with covid welfare bribes. Stop generating trillions of dollars in fiat stimulus from thin air to pay for even more useless programs we don't need. Then watch how quickly stagflation, economic instability, the workforce shortages and most other problems in the US suddenly disappear. The unvaccinated are not the source of American distress, the globalists and errand boys like Biden and blue state governors are the cause. Remove them from the equation and America's future looks much brighter

.

https://www.zerohedge.com/geopolitical/ ... vaccinated
Posts: 5074
Joined: Sat Aug 11, 2007 2:34 pm
Location: Oak Cliff, Texas
Contact:
Sweden Suspends Moderna Shot Indefinitely After Vaxxed Patients Develop Crippling Heart Condition
Authored by Jack Davis via The Western Journal

New concerns are being raised about side effects from the Moderna vaccine against the coronavirus.

Swedish health officials have now decided that a moratorium on giving the Moderna vaccine to anyone under 31 will be extended indefinitely, the U.K. Daily Mail reported. The pause on the Moderna shots had been scheduled to end on Dec. 1.

Finland, Iceland and Denmark have taken similar steps. Norway is encouraging men under 30 not to get the Moderna shot, but is not mandating it.

For months, the Moderna vaccine has been under scrutiny because of data that shows young men who receive it are at increased risk for myocarditis, an inflammation of the heart muscle, and pericarditis, an inflammation of the sac around the heart.

The Daily Mail reported that one U.S. study that has not yet been peer-reviewed concluded that "young males under [age] 20 are up to six times more likely to develop myocarditis after contracting COVID-19 than those who have been vaccinated."

The decision comes as the U.S. Food and Drug Administration is putting Moderna's plans for a shot aimed at the population from age 12 to 17 on hold due to concerns over risks of the ailments, according to The Wall Street Journal.

Although a federal Centers for Disease Control and Prevention panel on Thursday approved boosters for the Moderna and Johnson & Johson vaccines, there were some cautions raised, according to CNBC.

Dr. Tom Shimabukuro said there is an increased risk of myocarditis and pericarditis with either the Moderna or Pfizer vaccine, in particular after the second dose of the vaccines.

According to the Daily Mail, the data indicated the risk was 13 times greater for those getting the Moderna vaccine than for those who got the Pfizer vaccine.

More:

https://www.zerohedge.com/political/swe ... ling-heart
Posts: 5074
Joined: Sat Aug 11, 2007 2:34 pm
Location: Oak Cliff, Texas
Contact:
EcoHealth Throws NIH Under The Bus Over Wuhan Gain-Of-Function Report; Researcher Claims 'Massive Cover-Up'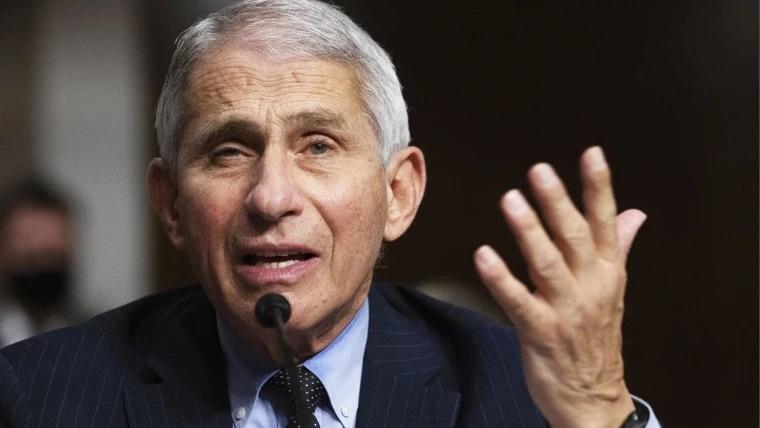 The question over whether the NIH funded risky gain-of-function research in Wuhan, China was officially 'answered' last week, after the agency claimed that one of their partners - EcoHealth Alliance, failed to report that they had 'accidentally' created a chimeric coronavirus that was able to infect humanized mice.

To review, in a Wednesday letter addressed to Rep. James Comer (R-KY), NIH Principal Deputy Director Lawrence A. Tabak admits to funding a "limited experiment" to determine whether "spike proteins from naturally occurring bat coronaviruses circulating in China were capable of binding to the human ACE2 receptor in a mouse model." According to the letter, humanized mice infected with the modified bat virus "became sicker" than those exposed to an unmodified version of the same bat coronavirus.

The letter claims that EcoHealth CEO Peter Daszak failed to report this finding, and gave Daszak five days to submit "any and all unpublished data from the experiments and work conducted" under the NIH grant.

If true, it would mean Dr. Anthony Fauci, who runs the NIH's National Institute of Allergy and Infectious Diseases, wasn't lying when he told Sen. Rand Paul in July when he denied the agency was conducting GoF research.

Except, according to Vanity Fair, EcoHealth did report their findings in a timely manner.

"These data were reported as soon as we were made aware, in our year four report in April 2018," said New York City-based EcoHealth in a statement.

If that's the case, Fauci is either incompetent for not knowing, or lying.

More:

https://www.zerohedge.com/political/eco ... her-claims
When this was reported here over 20 months ago it was "conspiracy theory." Really? Is that so? Now its admitted fact.
mediatechnology

wrote:

↑

Wed Feb 19, 2020 8:21 pm

China Bought Weaponized Wuhan Virus From U.S. Interview with Dr. Francis Boyle

.

https://banned.video/watch?id=5e4d9a96ceaa970024aa6fbf Dr. Boyle thinks the coronavirus was engineered at the BSL-3 lab at the University of North Carolina, Chapel Hill and shared with its research partner, the Key Laboratory of Special Pathogens and Biosafety, Wuhan Institute of Virology.

In this study, we examine the disease potential for SARSlike CoVs currently circulating in Chinese horseshoe bat populations. Utilizing the SARS-CoV infectious clone,

we generated

and characterized a chimeric virus

expressing the spike of bat coronavirus SHC014 in a mouse adapted SARS-CoV backbone. The results indicate that group 2b viruses encoding the SHC014 spike in a wild type backbone can efficiently utilize multiple ACE2 receptor orthologs,

replicate efficiently in primary human airway cells

, and achieve in vitro titers equivalent to epidemic strains of SARS-CoV.

See:

https://www.ncbi.nlm.nih.gov/pmc/articles/PMC4797993/ https://www.ncbi.nlm.nih.gov/pmc/articl ... 766724.pdf

Authors:

Vineet D. Menachery1, Boyd L. Yount Jr1, Kari Debbink1,2, Sudhakar Agnihothram3, Lisa E.
Gralinski1, Jessica A. Plante1, Rachel L. Graham1, Trevor Scobey1, Xing-Yi Ge8, Eric F.
Donaldson1, Scott H. Randell4,5, Antonio Lanzavecchia6, Wayne A. Marasco7, Zhengli-Li
Shi8, and Ralph S. Baric1,2
1Departments of Epidemiology, University of North Carolina at Chapel Hill, Chapel Hill, NC, USA
2Microbiology and Immunology, University of North Carolina at Chapel Hill, Chapel Hill, NC, USA
3National Center for Toxicological Research, Food and Drug Administration, Jefferson, AR, USA
4Department of Cell Biology and Physiology, University of North Carolina at Chapel Hill, Chapel
Hill, NC, USA 5Marsico Lung Institute/Cystic Fibrosis Center, University of North Carolina at
Chapel Hill, Chapel Hill, NC, USA 6
Institute for Research in Biomedicine, Bellinzona, Switzerland
Institute of Microbiology, ETH Zurich, Zurich, Switzerland 7Department of Cancer Immunology
and AIDS, Dana-Farber Cancer Institute; Department of Medicine, Harvard Medical School,
Boston Massachusetts, USA 8Key Laboratory of Special Pathogens and Biosafety, Wuhan
Institute of Virology, Chinese Academy of Sciences, Wuhan, China

Also referenced in the video:

https://www.sciencedirect.com/science/a ... via%3Dihub There is no longer any doubt that this is an engineered bioweapon that has been maximized for "gain of function."
Posts: 5074
Joined: Sat Aug 11, 2007 2:34 pm
Location: Oak Cliff, Texas
Contact:
Pfizer Vax Attacks Human Blood Creating Clots Under Microscope
Highly respected medical doctor and inventor, Richard Fleming, has released a 32-minute detailed presentation documenting his shocking findings. In late 2020, before the Pfizer shot had even been rolled out, top scientists and experts around the world warned the Pfizer and Moderna shots posed extreme risk of causing blood clots, myocarditis and other cardiovascular problems. One year later, Pfizer and Moderna have been forced to issue warnings confirming their controversial MRNA vaccines can indeed cause a long list of problems not just limited to the cardiovascular system. Now, research scientist, Dr. Richard Fleming, has has tested the Covid-19 Pfizer vaccine on fresh human blood samples in-vitro and made a string of nightmare discoveries confirming the medical community's findings. To find out more about this ground-breaking research, visit Fleming-Method.com
Video:
https://banned.video/watch?id=617805b37031df173f85c2d9
Cached:
https://waynekirkwood.com/content/Pfize ... oscope.mp4
On the right you'll see normal blood with a drop of the Pfizer mRNA "vaccine" discoloring the platelets.
On the left is the drop area magnified. The oxygen-carrying capacity of the platelets has been destroyed.
The Pfizer product is contaminated with a lot of trash including fibers.
Posts: 5074
Joined: Sat Aug 11, 2007 2:34 pm
Location: Oak Cliff, Texas
Contact:
Americans Who Received J&J Jab More Likely To Develop Rare Blood Clots, New Study Finds
It's starting to seem like nary a day goes by that the world doesn't isn't confronted with new research raising safety questions about either the mRNA vaccines (mostly Moderna) or the adenovirus-vector jabs like the AstraZeneca and J&J jabs.

On Monday, the bad news focused on the adenovirus jabs, particularly the J&J jab, as researchers from the Mayo Clinic in Rochester Minnesota, who published their findings in JAMA Internal Medicine, compared data from the general population before the pandemic to data gathered from reported vaccine side effects suffered by Americans.

What they found was disturbing: a person who received the vaccine was 3.5x as likely to develop brain blood clots as an average person before the pandemic.

More:

https://www.zerohedge.com/markets/ameri ... lood-clots
The article then goes on to say:
Still, however, the team insists the side-effect is rare and that the findings must be looked at in the context of the effectiveness of the vaccine in preventing severe cases COVID-19.
The effectiveness in preventing severe cases is high with early, pre-hospitilization, therapeutics but they don't want you to know that.
Posts: 5074
Joined: Sat Aug 11, 2007 2:34 pm
Location: Oak Cliff, Texas
Contact:
Archbishop Viganò Writes Stunning Letter On Vaccine Program
Authored by Paul Joseph Watson via Summit News

Archbishop Carlo Maria Viganò has written a stunning letter to America's bishops in which he makes several astounding claims about COVID-19 jabs and the Church's role in promoting vaccines.

Viganò asserts that vaccines normally go through years of rigorous testing, and that the lack of such a process in the case of COVID-19 jabs represents public health authorities conducting "experimentation on the entire world population."

The Archbishop referenced drug treatments that have proven effective in fighting COVID without the risks of vaccines, noting that such drugs have been discredited by global health bodies and the media.

"It must be reiterated that there are effective treatments which cure patients and allow them to develop permanent natural immune defenses, something that the vaccines do not do," he wrote.

"Furthermore, these treatments do not cause serious side effects, since the drugs that are used have been licensed for decades."

"International standards specify that an experimental drug cannot be authorized for distribution except in the absence of an effective alternative treatment: this is why drug agencies in the USA and Europe have prevented the use of hydroxychloroquine, ivermectin, hyper-immune plasma, and other therapies with proven effectiveness," he added.

Viganò goes on to state that the vaccines proving ineffective in preventing people from getting and passing on the virus means they can't even be called vaccines.

"In fact a "vaccine" is defined as a medicinal preparation aimed at inducing the production of protective antibodies by the organism, conferring specific resistance against a specific infectious disease (viral, bacterial, protozoal). This definition was recently changed by the WHO, because otherwise it would not have been able to include anti-Covid drugs, which do not induce the production of protective antibodies and do not confer a specific resistance against the SarsCoV-2 infectious disease."

The Archbishop went on to assert it was a moral "duty" to refuse inoculation given what we now know about the vaccine program.

"Worldwide, the number of deaths and grave pathologies following vaccination is increasing exponentially: in only nine months these vaccines have caused more deaths than all vaccines in the last thirty years. Not only this: in many nations – such as Israel for example – the number of deaths after vaccination is now greater than the number of deaths from Covid."

Viganò went to to assert it would be "immoral and unacceptable" for Catholics to take the vaccine given revelations by Pfizer executives that the jabs contain material from aborted fetuses.

The Archbishop expressed his fury at other members of the clergy and Pope Francis himself for facilitating a "crime against humanity" and "satanic action against God."

Viganò pulled no punches in outlining the wider agenda at play. "I realize that it may be extremely unpopular to take a position against the so-called vaccines, but as Shepherds of the flock of the Lord we have the duty to denounce the horrible crime that is being carried out, whose goal is to

create billions of chronically ill people and to exterminate millions and millions of people, based on the infernal ideology of the "Great Reset" formulated by the President of the World Economic Forum Klaus Schwab and endorsed by institutions and organizations around the world

."

Viganò previously wrote to then President Donald Trump asserting that the COVID-19 pandemic is part of a plot to impose a "health dictatorship" and that Trump is "the final garrison" in stopping this agenda.

Last year, we also highlighted how Cardinal Raymond Burke warned that the COVID-19 pandemic is being exploited by proponents of "The Great Reset" to "advance their evil agenda."

https://www.zerohedge.com/covid-19/arch ... ne-program
Viganò knows the globalists want us all dead...
Posts: 5074
Joined: Sat Aug 11, 2007 2:34 pm
Location: Oak Cliff, Texas
Contact:
Pfizer Vax Trial Being Probed After Whistleblower Exposes 'Falsified Data', According To Contractor
The alleged problems with a major clinical trial examining Pfizer's COVID-19 vaccine trial are being probed, a contract company involved in the research has confirmed.

Ventavia Research Group operated several of the trial sites in the fall of 2020. Brook Jackson worked for the company during this time. She told the British Medical Journal (BMJ) that the trial was riddled with issues, including the falsification of data.

Jackson said she alerted the Food and Drug Administration (FDA) to the problems she witnessed and was fired within hours of doing so.

Ventavia confirmed to The Epoch Times that it employed Jackson for two weeks last year.

Lauren Foreman, director of business development and communications, said in an email that Ventavia is investigating the allegations from Jackson.

"Ventavia takes research compliance, data integrity, and participant safety very seriously and stands behind its important work supporting the development of lifesaving vaccines and is conducting its investigation accordingly," she said.

The FDA appeared to confirm it was aware of the matter.

"Although the agency cannot comment further at this time in this ongoing matter, FDA has full confidence in the data that were used to support the Pfizer-BioNTech COVID-19 vaccine authorization and the Comirnaty approval," a spokeswoman told The Epoch Times in an email.

Ventavia worked on the trial that led to emergency use authorization (EUA) for Pfizer's jab. The FDA later approved the shot, though many or all of the doses being administered in the United States continue to be the EUA-version.

Pfizer did not immediately respond to a request for comment.

Jackson, who worked with clinical trials for over 15 years, told the BMJ she repeatedly raised concerns with her superiors about what she was witnessing, including patient safety concerns. She began to feel her reports were being ignored and began taking photographs using her phone. One photograph apparently showed that needles were discarded in a plastic bag instead of a box, while another was said to have showed packaging materials that revealed trial participants' identification numbers, signaling they may have been unblinded.

Jackson listed 12 concerns she had in a Sept. 25 message to the FDA, including participants not being monitored after receiving an injection and vaccines not being stored at proper temperatures. She also alleged that Ventavia staff members were targeted by higher-ups for reporting problems.

Jackson said the FDA sent her an email acknowledging receipt of the list and she received a call from an FDA inspector, but has heard nothing from the agency since then.

The Epoch Times has submitted a Freedom of Information Act request concerning Jackson's email to the FDA and internal communications from the agency regarding the message.

The FDA said in August it inspected nine of the trial's 153 sites. None of Ventavia's sites were inspected.

The inspections were limited "because the study was ongoing, and the data required for verification and comparison were not yet available to the IND [investigational new drug]," an FDA officer wrote in a summary of the inspections.

Some pharmaceutical companies have seen inspections waived or FDA officials deciding to conduct an inspection remotely, Philip Crooker, technical vice president of Paraexel, told a forum in December 2020. Inspections of domestic sites plunged from 13,001 in 2019 to 6,574 in 2020, according to FDA data.

https://www.zerohedge.com/covid-19/whis ... vestigated
Brook Jackson is being represented by attorney Robert Barnes...
Biggest Vaccine Whistleblower in History Exposes FDA Falsified Data in COVID Jab Trials, says Robert Barnes
Video:
https://banned.video/watch?id=6182de38c1526b2b32761399